This is the issue #14 of Chevereto Tiempos, the awesome monthly curated recap for all-things Chevereto.
# 🚀 Chevereto v4.0.7 released
Patch release 4.0.7 fixes several bugs which makes it the most stable release for 4.0 cycle. It also includes user favicon and comments tab.
Review Chevereto v4.0.7 release notes for a quick summary.
# User avatar favicon
Chevereto v4.0.7 will display for logged users their avatar as website favicon. This will make your website to stand taller among other tabs as it will show user's avatar instead of the website icon.

# Comments tab on images
In Chevereto v4.0.7 we are introducing a dedicated comments tab for images, with this new feature you'll be able to enhance the interactivity and community experience on your images as comments will be now on its own tab.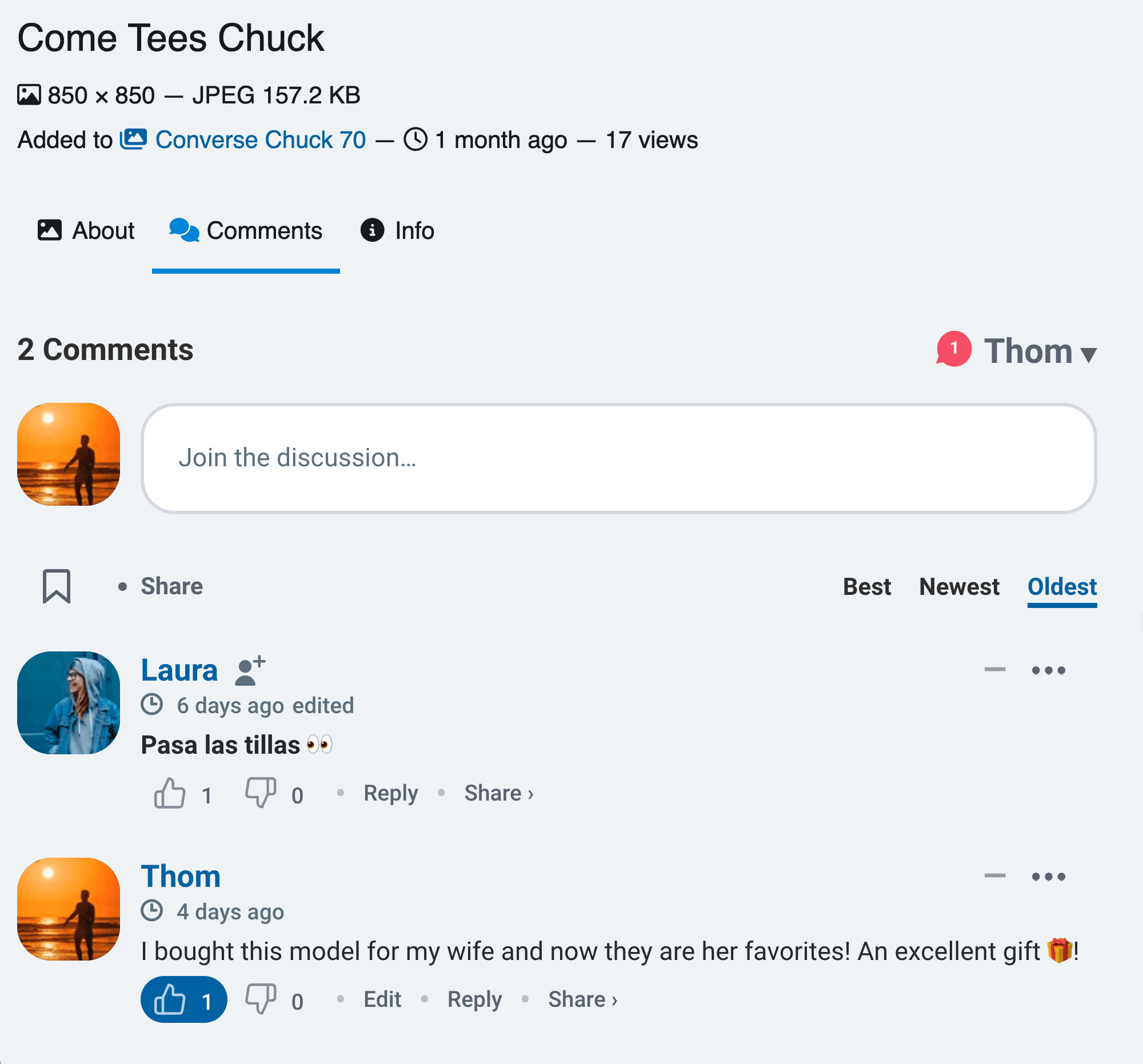 For comments you can use Disqus or any third-party comments provider.
# Bugs
Chevereto patch v4.0.7 fixes the following bugs:
# 👍 Requests for changes (RFC)
We got the following requests for changes. Want to suggest yours? Feel free to share your thoughts and ideas.
# 💖 Contribute to Tiempos
Did you create content around Chevereto? That's awesome! Contact us to get your link featured here.
---
# Thanks for reading
That's all for now. If you have any interesting tip or link to share about Chevereto go to our community and join the conversation.